Kevin O'Leary warms to SBF after interview with Andrew Ross Sorkin
•
December 1, 2022 2:44 am
•
Comments
For the past several weeks Kevin O'Leary also known as "Mr. Wonderful" has defended enemy number one in the current crypto space, Sam Bankman-Fried, calling him "one of the most brilliant traders in the crypto universe." O'Leary was a known investor and paid spokesperson in the now bankrupt FTX.
He went as far as to admit he would invest in SBF if he was asked again. Many in and out of the crypto space were shocked that he'd be willing to do it given that O'Leary reportedly lost millions. This comes on the heels of him stating during an interview with TechCheck that he would never make the same mistake again.
On Wednesday November 30, Sam Bankman-Fried had his first interview since the collapse of FTX, the crypto exchange he founded in 2019. SBF spoke with Andrew Ross Sorkin of CNBC via a zoom call during the DealBook Conference from what is believed to be his Bahamas residence where he's been since.
Bankman-Fried sporting his typical t-shirt and puffy hair appeared apologetic, taking responsibility saying hurting customers was never his intention.
A reported $8 billion dollars was lost, with one investor claiming, in a letter read to SBF by Sorkin, to have lost his life savings of $2 million dollars. How many countless others have similar stories as this? How many lives were ruined or destroyed due to this alleged Ponzi?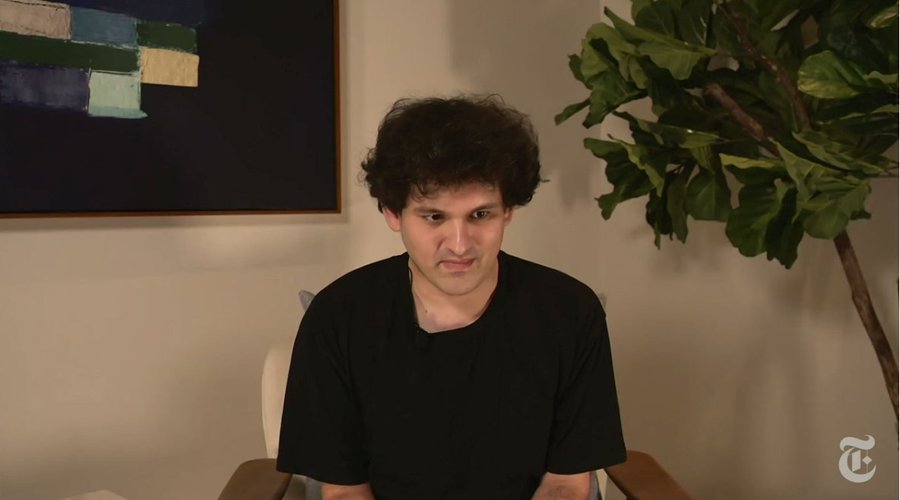 Sam Bankman-Fried sat there hoping to win any sort of compassion or pity from the hurt investors. He hoped you'd see him with eyes of understanding and sympathy. For Kevin O'Leary it worked. In a tweet Wednesday night, O'Leary stated, "I lost millions as an investor in @FTX and got sandblasted as a paid spokesperson for the firm but after listening to that interview I'm in the @billAckman camp about the kid!". O'Leary was referring to a retweet of Bill Ackman which read, "Call me crazy, but I think @sbf is telling the truth."
As you can expect many roasted Kevin and Bill on twitter accusing them of being guilty of something too? "Why else would you say this?" tweeted Matt of the popular Moon Lambo YouTube channel in response, and he's right! John Ray who has been appointed new CEO of FTX during it's bankruptcy to investigate the implosion mentioned that "in his 40 years of legal and restructuring experience," he had never seen, "such a complete failure of corporate controls and such a complete absence of trustworthy financial information as occurred here."
Lest not forget John Ray assisted in the Enron Bankruptcy, and FTX was far worse.
In John Ray's reports of his FTX findings he states that, "FTX employees claimed expenses through chat messages with random managers approving using personalized emojis."
No financial, communication or hiring records were kept by FTX according to John Ray with some employees including Sam Bankman-Fried choosing to communicate via a software that was set to auto-delete messages. Going as far as to encouraging other employees of FTX to use the same chat software.
See full report of new FTX CEO John Ray and his findings:
https://oversight.house.gov/sites/democrats.oversight.house.gov/files/2022-11-18.RK%20to%20Bankman-Fried%20and%20Ray-FTX%20re%20FTX%20Crypto.pdf
Sure every one deserves the presumption of innocence until proven guilty but many documents and information have surfaced to point to his guilt. Why then would anyone in their right mind still choose to defend someone who is accused of stealing billions from retail investors.
Bernie Madoff was arrested the next day while SBF walks free in the Bahamas. The audience in attendance at the DealBook Conference even standing in applause at the end of his interview. Is this what millions of dollars in political and media donations buy you? It seems that way but there's a battle between mainstream media and decentralized media via twitter at the moment.
Mainstream media like "The New York Times" and their puff pieces which try to elevate Sam Bankman-Fried as a sort of crypto savior who ran into bad luck and twitter users which have been digging up connections between FTX, Wall Street and politics.  This is all still unraveling and I'm sure when it's all said and done we will know the truth, but will justice be served?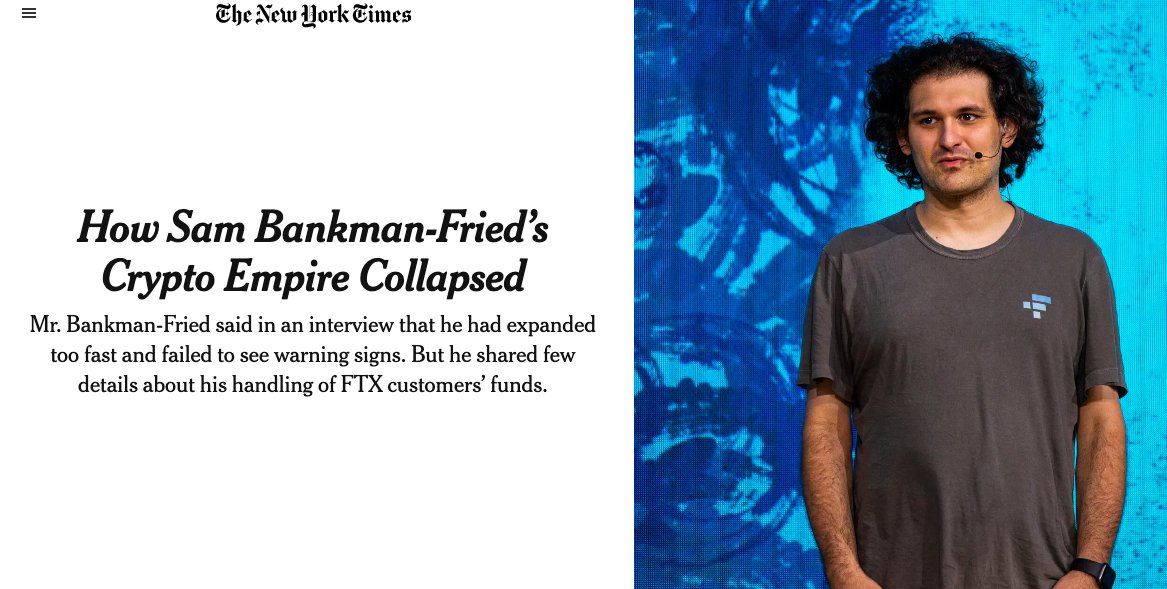 See link below to read the full transcript of Sam Bankman-Fried's interview:
Full Interview and Transcript Of The Sam Bankman-Fried Interview
Join the conversation!
We have no tolerance for comments containing violence, racism, profanity, vulgarity, doxing, or discourteous behavior. If a comment is spam, instead of replying to it please click the icon below and to the right of that comment. Thank you for partnering with us to maintain fruitful conversation.